How do you make Boudin Balls?

Boudin Balls is another  example of Cajun inginuity in the kitchen sure. Anyone who has ever tried them just can wait for the next opportunity to eat them again. If you like steamed boudin or grilled boudin, you will just LOVE fried boudin balls. This party favor is relatively simple to prepare and only requires a few links of boudin, a little flour and some hot grease.  

Please find below my boudin balls recipe.

Procedure

Boudin balls are prepared by removing the pork boudin stuffing from it's casing and then forming  2"-2 ½" balls with the mixture. 3-4 links of boudin should yield about dozen balls.

 It is important to do this with boudin that is completed defrosted. Within a temperature range between 40 degrees and room temperature. Pork Boudin recipes vary drastically and some boudin products are dry. Making balls with a dry mixture can be difficult so much as you may have to add a binder to get it to hold together. I use plain flour, sprinkled in a little at a time until I can get the balls to hold shape. Roll the balls in lightly seasoned flour and your ready to fry.

Get your grease hot (350 degrees) and drop in a safe quantity of boudin balls and wait for them float (3-5 minutes) and turn golden brown. Most Cajun Boudin products are pre-cooked varieties and will not have to be cooked very long.

Serve your boudin balls with just about any type of dipping sauce or simply eat them fresh out of the grease.

Good luck with Boudin Ball cooking challenge and please visit other Cajun food recipe pages and find your favorite Cajun dish.


Should you have any questions or would like to discuss cater services, please feel free to  

Thanks Again For Visiting!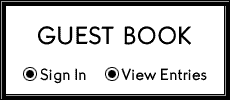 Get Your Favorites Today!

A Cajun-Food-Specialties Service!

Chad's Cajun  Catering, LLC


Find your Louisiana favorites at our new Cajun Food Store....NOW OPEN!!