What is Tasso Ham? 

A common question among non-locals. Tasso Ham is a lean slice of pork which has been marinated, seasoned and smoked. It is a favorite Louisiana meat product. It will add a rich smokey flavor to any dish. Louisianians favor Tass Ham in bean dishes and Gumbos. Andoullie Sausage is a good alternative if you have no Tasso.

  TASSO HAM      CAJUN SPICED & SMOKED          


Tasso Ham is a versatile piece of meat that is used most often as a flavor enhancer for many dishes. The combination of hickory smoke and spices will jazz up a simple  bean dish or even a gourmet cream sauce. Most importantly, add it to your next pot of gumbo and get true boost of cajun flavor.

Please contact us with the email  button below to ask a question or discuss Cajun Catering Services. 

Thanks Again For Visiting!

Where Can I Buy Some Tasso Ham?

I'm inclined to believe tasso is not available in every local market.  If this is true for you, online shopping may be the easiest alternative. I recommend you visit the link to Amazon I have provided. They can have some the best Louisiana Tasso delivered to your door, Savioes Tasso. A South Louisiana favorite. You have to buy 5 lbs unfortunately, but it is the most popular one.

My Cajun recipes are authentic and real simple. Please visit my recipe section and cook cajun.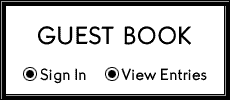 A Cajun-Food-Specialties Service!

Chad's Cajun  Catering, LLC

Find your Louisiana favorites at our new Cajun Food Store....NOW OPEN!!