Crawfish Boil Catering Hot and Juicy!

Chad's Crawfish Boil Catering

I am based in Lafayette, LA, the center of the crawfish world. I will travel to just about anywhere to provide seafood or crawfish boil catering services for Cajun themed parties, weddings and other events. We typically charge by the head which varies depending on the menu selection, the headcount and venue. Traveling outside of Louisiana for crawfish boil catering is very much welcomed, although additional charges must apply.

Planning a crawfish boil or seafood boil for a large crowd can be a challenging task. Let us relieve you of the responsibility of preparing crawfish party and use our crawfish boil catering services! We provide everything necessary including Louisiana crawfish served hot and juicy for you and your guests to enjoy a Traditional South Louisiana Crawfish Boil and done right!

I can comfortably accomodate upto 700 headcount for boiled crawfish or other boiled seafood options.

We provide the following;

Washed & Graded Louisiana Crawfish

Vegetables (Corn, Potatoes, Mushrooms Onions, ect..)

Dipping Sauce (Cajun Style)

Serving Trays

Papertowels

Handwipes (for the ladies and children)

50 gal Garbage Can Liners

Additional Services (Charges apply)

Garbage hauled off premiises

Tabel and Chair rental

Tent Rental

Keg Rental

Iced Down -Self Serve Soft Drinks and Water

We can also coordinate delivery of specialty rentals or and other party equipment as required.

Contacts us today for pricing.

Don't wait till crawfish season! We are booking events now. References Available!

Chad's Crawfish Boil Catering

Crawfish Boil Recipe

Crawfish Season ing is a necessity to host a traditonal South Louisiana Crawfish Boil.

Buy Chad's All-Out Cajun Seafood Boil

for your next Crawfish Boil !


Should you have any questions or would like to discuss crawfish boil catering, please feel free to

Thanks Again For Visiting!



Traveling the Country since 1997!


Other Cajun Foods Available!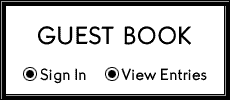 ** Please contact us to confirm required deposit amount before submitting.