Cracklins -What is it? 

 Cracklins – What is it?  A question that is asked often by many.

Cracklins  is simply fried bacon with the pig skin attached.  Rendered completely  then seasoned, at times only with salt but often with unique blends of Cajun spices. Cracklins are similar to pork rinds or pork skins with difference amounting to the extra fat and meat being attached   

Please contact us with the email me button below to discuss Cajun Catering Services or to ask a question.

Thanks Again For Visiting!

My Cajun recipes are authentic and real simple. Please visit my recipe section and cook cajun.


to the skin. Once rendered completely you have a interesting treat which has a combination of textures all
wrapped in one little
package ; crunchy skin portion, a soft rendered fat layer and a small snippet of attached meat which is little chewy. Once cooked, cracklins are seasoned and enjoyed  best while still warm. Visit my 
Cracklin Recipe page
 and learn how to cook Cracklin.
The Traveling Crackling

I recently traveled to Gulf Shores, Alabama and set up shop at the Annual Shrimp Festival. I served, among other things, Cajun crackling. It was a gamble to offer this food item two states away from crackling country, but we had a blast Many folks who originally were from the Louisiana area visited us and enjoyed a taste of home. The locals, however, were not sure about cracklins, but, once they tried them, they were sold!

This unique food item is celebrated as a main attraction within festivals organized by local towns and communities across the state of Louisiana.  Additionally, there are some very successful roadside businesses who specialize in Boudin and Cracklins who draw folks from out of state to buy these Cajun treats.  It really is easier to just purchase them instead of cooking yourself.  My 
cracklin recipe
 is available should you want to cook your own. If I locate a good online source for these treats, I will post it here.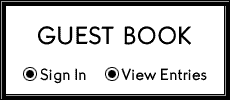 A Cajun-Food-Specialties Service!

Chad's Cajun  Catering, LLC