A Real Cajun Caterer  

                     & Cook

     Lafayette,Louisiana       

Cooking on the Road since 1997

    Cajun Caterer Louisiana Style

Please contact us with the email me button below to inquire about Cajun Cater Louisiana Services.

Thanks Again For Visiting!

Book your Crawfish or Seafood Boil today!

.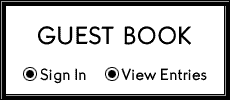 A

Cajun Food Specialties               Service

Cooking authentic cajun food for the last 15 years has been an awesome experience. All the happy stomachs and smiling faces keep me going.

Born and raised in South Louisiana has given me an edge in authentic cajun food and  cusine. Having come from a large family has also contributed to my comfort for cooking for large crowds and enjoying it.

I am always available to answers questions concerning cajun food or catering needs you may have.

I hope you find the information, recipes and/or products you need here on my site. If not, please let me know as I am always adding to the site.