Ingredients 

Diced Pork (Boston Butt) 2 lbs

Pork Liver                        1 lb

Cajun Season All            2 oz

Chopped Onion                 1  Cup

Chopped Garlic                1 Tbsp

Green Onions (Chopped) 1 Bunch

Cooked Rice                    10 cups 

Sausage Casing                1  lot

Sausage Stuffer

Procedure

Cajun Boudin is made with pork meat and liver. You can swap out the liver for more meat if you wish. First, add pork meat, liver, onions, garlic and enough water to cover the meat mixture.Simmer for 1 hour and 15 min. Remove the meat and allow to cool. Save the broth for mixing.

Once cooled, grind the meat with half the green onions. Then mix the rice with the meat mixture,remaining green onions, Tony's seasoning and a little broth to make it as moist as you desire. You can taste test once all mixed and adjust the seasoning to your taste. Add cayenne pepper to the boudin recipe for additional heat.

This boudin recipe will require a sausage stuffer to fill the casing with the mixture. While stuffing, be sure to pinch off and spin a link about every 10 inches. If you can't find a stuffer locally, visit the provided links to Amazon, they have a great selection delivered to your door step. The links shows my favorites for home use and one a little bigger.

You can freeze the boudin for later or heat up a pot of water to a boil, turn off the heat and add a couple of boudin links to the pot, in that order! You can not boil boudin, it will bust out of the casing and make a mess. Wait 10 minutes. Boudin should be piping hot and ready to eat!

I hope you are successful with my boudin Cajun recipe. Please visit my Cajun food recipes pages for the latest additions and find your favorite Cajun recipe.


Should you have any questions or would like to discuss cater services, please feel free to  

Thanks Again For Visiting!

- You should be able to find most all items at the grocery store.  Also, I have linked some useful items from Amazon, they can get a little of everything!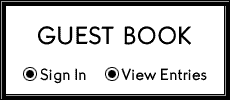 A Cajun-Food-Specialties Service!

Chad's Cajun  Catering, LLC


Find your Louisiana favorites at our new Cajun Food Store....NOW OPEN!!