Cajun Catering in Lafayette, La

Chad's Cajun Catering in Lafayette, La

I am based in Lafayette, LA, the heartland of Cajun Country. I provide on-site catering services locally and will also travel to just about anywhere to cater themed parties, weddings and other events. I typically charge by the head which varies depending on the menu selection, the headcount and venue. While traveling outside of Lafayette is welcomed, additional charges may apply.

Menu Selections

Coming Soon!

We can provide the following upon request

50 gal Garbage Can Liners

We will haul off the garbage if necessary!

We can also coordinate delivery of rentals such as tables,chairs, tents and party equipment as required.

Contacts us today for pricing.

We are booking events now!


Should you have any questions or would like to discuss cajun catering in Lafayette, LA or some other town , please feel free to

Thanks Again For Visiting!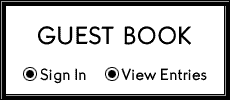 ** Please contact us to confirm required deposit amount before submitting.

A Cajun-Food-Specialties Service!