Cajun Dip Recipe 

       Crawfish Sauce

Cajun Dip Recipe

Every crawfish boil in South Louisiana is going to have some type of Cajun Dip recipe to compliment hot juicy boiled crawfish tails. The recipe for each one of these occasions will probably be a little different than the next, but, that's what makes Cajun food unique. My Cajun dip recipe is simple and similar to what most folks in South Louisiana do. The main difference is my seasoning blend. It is mixed in the crawfish dip or sauce.  While you could use a substitute like Tony's, it will not be the same due to the special spices I  have in my custom blended recipe.  If you would like to try my seafood seasoning blend, visit  
Chad's All-Out Seafood Boil Seasoning
my seasoning page,  and buy some for your next seafood boil 
and use my cajun dip recipe. I've been using this crawfish dip recipe for 15 years at home and on the road catering crawfish boils around the country.  It's always a hit, I'm sure you will enjoy it.

I hope you enjoy my cajun dip recipe. Please visit my Cajun food recipes pages for the latest recipe additions and find your favorite Cajun recipe.

Bon Appetit!

Ingredients   - Cajun Dip -crawfish sauce

20 oz

                Mayonnaise
3-4 oz                        Ketchup

1 tbsp                         Tabasco

 1 tbsp                      Lemon Juice

1 tbsp             Seafood Boil Seasoning 

Add to taste              *Horseradish


Should you have any questions or would like to discuss a Cajun Catering Services or Renting Boiling Equipment and Accessories, please feel free to  

Thanks Again For Visiting!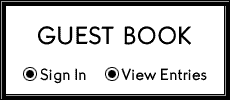 *Horseradish is completely optional, I do not like horseradish personally, but those who do, have  enjoyed this recipe with horseradish added.

Cajun How-To

Mix all the above ingredients in a large bowl thoroughly and place in fridge for 2-3 hours. Serve cold with your boiled crawfish and, also, try dipping your boiled potatoes in this dip, it is really good. The crawfish dip sauce will last for weeks in the fridge. 

Cajun Dip Recipe - Crawfish Sauce

A Cajun-Food-Specialties Service!

Chad's Cajun  Catering, LLC