Chad's Crawfish Etouffee Recipe

My Crawfish etouffee recipe is one of my favorites. Etouffee is arguably one of the most famous Cajun dishes celebrated outside of cajun country.  You can find this dish on any menu at most restaurants in South Louisiana. With butter anchoring this dish, how can you go wrong! Of course you must have Louisiana crawfish tail meat to make any crafish etouffee recipe authentic. Even though crawfish tailmeat is a seasonal item, processors peel enough inventory to stock shelves most of the year with November/ December being the hardest months to get fresh crawfish tail meat.

Check out my crawfish etouffee recipe below and enjoy this Louisiana favorite. 


Ingredients 

Crawfish Tailmeat         1 lbs

Butter                          1 1/2 sticks

Cream of Mushroom Soup 8 oz 

Chopped Onions             1 cup

Chopped Bell pepper      1 /2 cup

Chopped Garlic              1 tsp

Parsley Flakes (Dried)    1 tbsp

Cajun Season-All     1 tbsp (to taste) 

Diced Onion Tops           1/4cup

Thick walled saucepan         (4-6 qt)

Thickner  (optional)

Water     ½ cup

Flour       1  tbsp

You should be able feed 2-4 adults with this recipe.  I hope you enjoy this dish!

Procedure

First step is to season the crawfish tails (with Tony's) and put aside. Melt Butter in sauce pan at med heat. Anything more and the butter might clarify and risk burning. Add vegatables and garlic. Cook vegetables slowly until onions are clear. 

Add Cream Soup and Seafood Base. Reduce heat once soup starts to simmer.  Whisk until butter and cream soup is blended well, cover and let simmer. Don't allow sauce to stick to the bottom of the pot. Add little water if this happens and reduce heat further. (appr.15 Min). 

Add crawfish tails and bring to hard simmer (no sticking!). Reduce heat again and let simmer.   (appr. 15 Min.)

At this point the etouffee may be thin. The water from the tailmeat will bleed out leaving the gravy a little runny.  If you desire, you can thicken by adding a thickening mixture made from flour and water. Mix well and pour in slowly while whisking. The gravy should thicken pretty quick.  Pour slowly and watch the results. Add in onion tops, season to taste and your ready to serve!

The golden yellow color associated with most etouffees is determined by the amount of fat present with the tail meat. If your etouffee is not as golden as you would like, add a tsp of orange food coloring. This will enhance the color a bit and improve the presentation as well.

Serve etouffee over white rice and add a side of your favorite steamed vegetables to complete your plate.

Find hard to get items needed for my crawfish etouffee recipe and many other cajun recipes at  our                               .  

Bon Appetit!

Should you have any questions or would like to discuss a wholesale purchase, please feel free to  

Thanks Again For Visiting!

Good Luck and Enjoy Cooking My Crawfish Etouffee Recipe!

- Most of the ingredients to my crawfish etouffee recipe can be found at local markets except for fresh crawfish tails and maybe the cajun seasoning. Visit our Cajun Food Store online to find these items.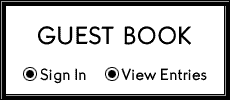 A Cajun-Food-Specialties Service!

Chad's Cajun  Catering, LLC

Find your Louisiana favorites at our new Cajun Food Store....NOW OPEN!!