Cajun Meatball Stew

Cajun meatball stew is served on a  regular basis here in South Louisiana. It is common dish in Louisiana households due to the ease  of preparation, the favorable costs, and, simply said, its good! I'm good for a Cajun meatball stew every other week. If you're a roux lover, this dish is a party!  If making your own roux is undesirable,  try my  favorite, Savioes dark roux which can be purchased online 

Please find below my cajun meatball stew recipe.

Ingredients 

Ground Beef Meatballs (Seasoned)

2 lbs
10 Unsalted crackers

Tony's Seasoning

Savoies Dark Roux

                       8 oz
Chopped Onion

                           1 ½ Cup
Chopped Bellpepper

                    ½ Cup
Chopped Garlic

                          1 Tbsp
Dried Parsley

                             2 Tbsp
Chad's Thickner

                         1 cups
Water (for stew)

                      1/3 Gal
Procedure

Step one is to prepare the meatballs. (You may have your own style for seasoning and preparing meatballs and I encourage you use your meatballs in this stew) Start off by crushing the crackers in a bowl and add just enough water to dampen and make a smooth paste. Mix the ground meat, cracker paste and 1 ½ tbsp of Tony's seasoning thoroughly. Form 1 ½ " meatballs and set aside.

Bring water to a boil, reduce to med-high heat, and slowly add roux 1 heaping tbsp at a time. Stir often to prevent the roux from sticking to the bottom of the pot. Once all the roux is dissolved, add the onions, bell pepper and garlic. Let simmer for 10 min. then add meatballs. Bring to a boil and the reduce heat and allow to simmer for 20-30 min stirring occasionally. The stew should be a little thin at this time but it will reduce while simmering.

After 30 min of simmering, the gravy should be hearty, if it is not, I use a water/flour mixture (Chad's Thickner) to thicken the gravy. In a cup, mix approximately ½ cup of water and 1 ½ tbsp of flour. The trick here is to pour slowly or a little a a time and whisk in the thickener. It will thicken very quickly, so watch it closely and add to your desired thickness. Lower the heat and add dried parsley flakes and a final dose of Tony's seasoning to taste. Tony's may be to spicy for some folks , so if the pepper is just right and it's not salty enough, you will just have to add salt separate to taste. Roux based gravies need to be salted to counter the bitterness of the roux. There is no around this fact.  

Cajun Meatball Stew is generally served over white rice, marinated homegrown cucumber and tomatoes and your favorite vegetable.

I hope your efforts cooking Cajun Meatball Stew are successful.


Should you have any questions or would like to discuss cater services, please feel free to  

Thanks Again For Visiting!

- Find the ingredients to my cajun meatball       stew recipe online at our E-Store.

   Crawfish Boil Recipe

Crawfish Seasoning is a necessity to host a traditonal South Louisiana Crawfish Boil. 

Buy Chad's  All-Out Cajun   Seafood Boil Seasoning

for your next Crawfish Boil! 

  Great on 

  Crabs - Shrimp - Crawfish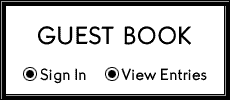 Get Your Favorites Today!

A Cajun-Food-Specialties Service!

Chad's Cajun  Catering, LLC


Find your Louisiana favorites at our new Cajun Food Store....NOW OPEN!!