Cajun Jambalaya Recipe

          Chad's Signature Dish

Chad's Cajun Jambalaya Recipe - Pork & Sausage

My Cajun Jambalaya Recipe just doesn't get any more Cajun.  I would like to share with you my favorite variation , pork & sausage, and a little history about the role my cajun jambalaya recipe played in starting my catering business.

My Pork and Sausage recipe is special in that it represents the first dish I cooked for hire. It is my favorite dish when cooking   for large groups or parties because it is a one-pot wonder and      will always appeal to the masses. It is also a very economical        way to feed a big crowd without big spending. 

 This recipe does not rely on any pre-packaged gravy mixes or concentrated stock to make the gravy base. You will extract and "brown" the natural renderings from the meat. Please carefully read the tips and techniques section below before cooking


Should you have any questions or would like to discuss a Cajun Catering Services, please feel free to  

Thanks Again For Visiting!

Ingredients -

Cubed Pork Seasoned (with Tony's)

3 lbs
  (Boston Butt - Trimmed & Cubed)

Smoked Sausage (Sliced ¼")

        1 lbs
Chopped Onion

                       2 cups
Chopped Bell pepper

                 1 cup
Chopped Garlic

                      2 oz
Sweet Basil

                         1 tsp
Tony Chachere Seasoning

        To taste
Vegetable Oil

                 1/8" layer in Pot
Cooked Rice

                  8-10 cups (cooked)
Chopped Green Onions

             1/2 cup
Large Cast Iron Pot

Tips and Techniques

My cajun jambalaya recipe is prepared in a black cast iron pot (the porcelain-coated versions are fine). As a second choice, an aluminum Magnalite roaster would work very well.  The thick walls of these pots are necessary to ensure ease of preparation and consistent heat control.

For my cajun jambalaya recipe, I start with adding a thin layer of oil to the pot and getting the oil very hot and start browning the meat. 

You must visit my page on 
makin' brown gravy 
to familiarize yourself with this technique to ensure everything works out as expected. 
Once the meat is browned add sweet basil, cover the pot, and reduce the heat to a simmer for 1 hour and 15 minutes. The meat will tenderize and the gravy will reduce during this time.  It may be necessary to add a little water to get the level back to barely covering the meat. You will need this "gravy" when it is time to mix with the rice. A final taste test to adjust the seasoning should be done at this time. I recommend using Tony Chachere's seasoning to adjust. I like the gravy to be a bit salty to compensate for the mixing in of the rice.

Ten minutes prior to serving, mix in 2/3 of the cooked rice, green onions and give it a taste test. Add additional seasoning or rice if necessary. I personally like a meaty jambalaya so I add rice accordingly. You can add remaining rice to stretch it out a little bit but remember to adjust the seasoning.

One last tip on seasoning. If the meat is seasoned heavily enough, you probably will not have to add very much at the end. My motto is – you can always add, but you cannot take away. Add, stir and taste. 

Good Luck!

Find my 
cajun jambalaya recipe
 ingredients online at our 
online store.
I provide very explicit detail on the browning process to build the base for the jambalaya gravy. 

To simplify preparation, I recommend cooking the necessary rice for this dish separately in a rice cooker, as opposed to cooking the rice with the meat and gravy. While it is authentic to cook the rice with the meat, it is risky because, if the water ratio is not just right, you may wind up having to start over. So, my recommendation removes the risk and should simplify success.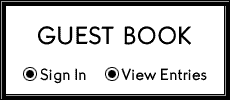 Find your Louisiana favorites at our new Cajun Food Store....NOW OPEN!!